The longer I've been a fan of both baseball and college football, the more I think the offseason for the latter is harder to get through. Baseball has its hot stove period to retain fans' interest after the World Series, with all its high-profile free agent signings and trades, some of the blockbuster variety. Just weeks later the magic words "pitchers and catchers report" are spoken, and then just like that a new season dawns.
College football, meanwhile, gives us the drama of last-minute recruiting with signing day in February, then maybe a spring game. Then you're essentially out of luck except for the few teases you get during summer/fall practice season. When the first game of the year finally rolls around, you're
ready
.
I'm
ready
. Boy am I. After what can only be considered a success of a 10-3 season in 2015 (losses to hated rivals MSU and OSU aside), especially thanks to a resounding bowl blowout, excitement is at a fever pitch here in Ann Arbor. It's year two of Jim Harbaugh football, and expectations really can't get much higher for a team that starts the year in the top 10 and is a major threat to reach the playoff.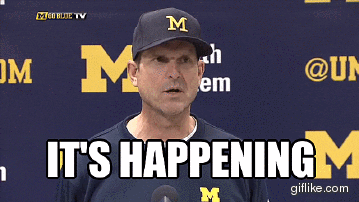 Harbaugh's oversized personality and savant-like ability to coach are big reasons for that, but there's plenty of talent to rely on. Despite plugging in another new QB, likely Wilton Speight, a guy recruited by the former regime, an all-world trio of targets--WRs Jehu Chesson and Amara Darboh, and college's top TE Jake Butt--promises some video game-like numbers.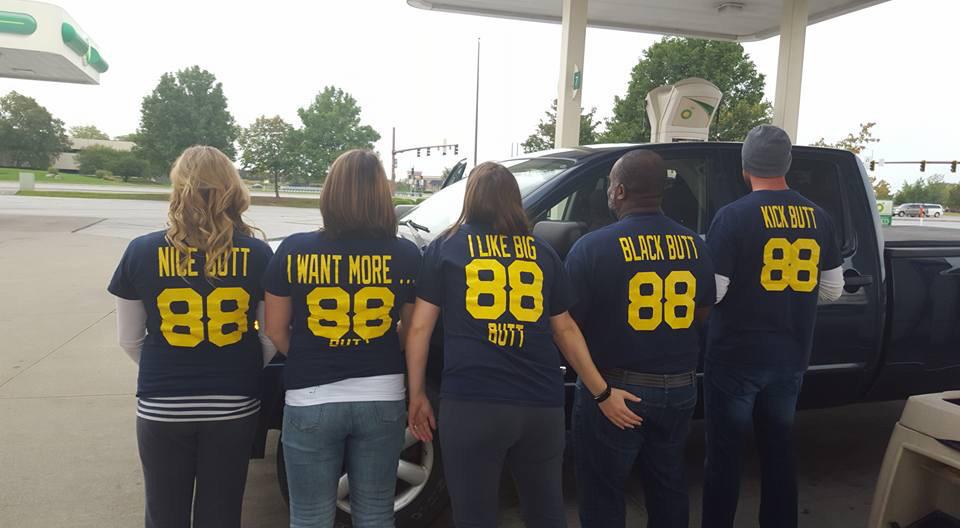 And then there's the defense, led by a line that's almost as large and scary as Charlie Weis at a buffet (miss you, Coach FrontButt!), including #1 overall recruit/bear wearing a human's skin Rashan Gary.
Plus
a secondary starring future first-rounder Jourdan Lewis.
And both of those groups, along with special teams, will be enhanced by jack of all trades wunderkind Jabrill Peppers.
Oh yes, this team will be good. I can't wait to see just how good, but at least I have very little time left to wait.
Speaking of waiting, the Wolverines await the Rainbow Warriors of Hawaii, a team that admirably competes despite the insane distances they have to travel, not to mention they just opened their season in
Australia
. You almost feel bad for them until you remember, "Heeeeyyy, wait a minute, they get to live in Hawaii!" The less said about their loss to Cal in Sydney last week, the better.
Michigan, meanwhile, opens up 2016 with the first of five straight home contests on their way to hopeful conference and playoff glory. No need for a blowout here--just shake off the rust, try some things out, and get the kids a bit of experience, all while avoiding injury.
Happy 2016 college football season and
LET'S GO BLUE!