Michigan has defied many early expectations this year to go into homecoming weekend with a record of 4-1 as a 10-point favorite over #13 ranked Northwestern. I have no idea what will happen today thanks to a series that has been anything but conventional with wacky finishes, not to mention last year's gem: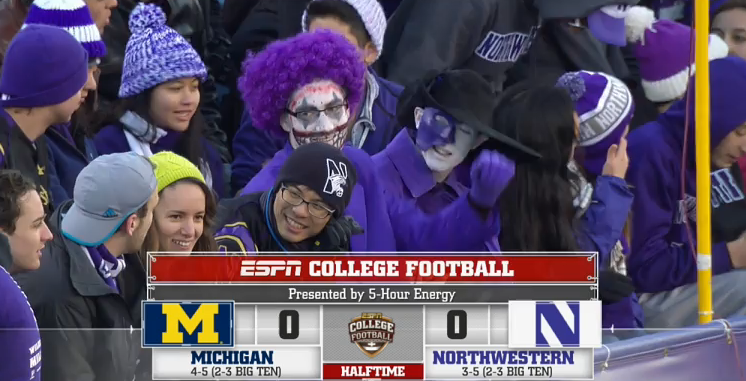 A repeat of that score (in the form of "N00M", naturally) could be in the offing with two of the top defenses in the country squaring off, but both of these teams are more interesting this year so I don't think we'll be reprising that forgettable stinker.
For Michigan, further respect and growth are on the line, plus some big, big momentum going into a huge matchup with Michigan State next weekend. For now, don't overlook the surprisingly good 2015 Wildcats.