Last Sunday I showed you some of my COMC football insert pickups
, and I showed off that group together since it had a theme, but today I'm presenting the other 10 cards in the category of inserts and RCs. First up are the inserts, which can be found in
my Michigan Football Inserts collection
as always:
Gerald Ford 2005 Topps Turkey Red
No matter what age he is, Gerry Ford would like to know if you like beer, nachos, and football. Here he is in his younger days before he was tragically eaten by wolves. Love the old-timey Michigan uni here!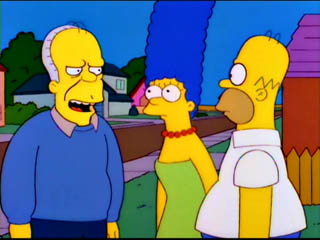 Brandon Graham 2010 Topps Chrome Refractor
This Graham is one of a quartet of rookie Refractors today. All three were surprisingly cheap and look great as always. I'm still wondering where the former star DE will play this season, and how much.
Brian Griese 2005 Bowman Chrome Red Refractor
That is one Griese Refractor! These Red Bowman Chromes from 2005 look amazing, and I'll probably see if I can track down any other Wolverines from the set because you just can't go wrong.
Marlin Jackson 2005 Bowman Chrome Red Refractor
Just like the Griese, this rookie Refractor of former star DB Marlin Jackson is beautiful, and in Marlin's case, it's also very patriotic thanks to all the red, white, and blue going on. These colors don't run!
Mario Manningham 2008 Bowman Chrome Refractor
Marlin's fellow RC Refractor is this '08 of this here blog's namesake. Mario could have been included in the last post but I didn't chase down the '08 Topps Chrome base and Blue Refractors for him this time. He's also fairly patriotic here but could use a bit more red. I'm hoping for a return to health and production for Super Mario in 2014-15.
Denard Robinson 2013 Topps Chrome Refractor
Today's last Refractor is Shoelace, who by all accounts seems to be over the nerve injury in his hand that marred his senior season in Ann Arbor and NFL debut campaign. A terror in the open field, I can't wait to see him get some snaps this year. What better way to honor that than with a Refractor version of his RC from last year?
Anthony Thomas 2002 Leaf Rookies and Stars Slideshow (#0818/1500)
Bookending Refractor city with President Ford is this sweet Slideshow insert of the A-Train from 2002 Leaf R&S. Slideshow was always a very cool insert from the brand's past, and how great is it that this image is date-stamped?
The Packers won 20-12 at Soldier Field on 11/11/01
, and Thomas went for just 45 yards on 22 carries (to lead the team), though he did add another 45 on five passes from Bears QB Jim Miller.
Adrian Arrington 2008 Donruss Elite RC (#605/999)
Things I like about this card: wait, that'll take too long. Things I DON'T like about this card: nothing. 2008 was one of my favorite Elite designs thanks to the fantastic college uni photos plus serial numbering. Adrian gets a big YO (Rocky-style, not Lee Corso) for this great addition.
Bennie Joppru 2003 Topps All American RC
Topps did a great job here calling back to the All American sets from the 50s, complete with cool background photos and WTF team logos. I'm glad Joppru was included in the set because I still don't have as many cards of him as I'd like, so picking up a Michigan uni RC is a big bonus.
Bill Putich 1951 Topps Magic RC
Finally, I got a great deal on a card that's also going in
my Michigan Football Vintage album
--this Bill Putich RC from the original Topps Magic set.
I briefly discussed Bill's college career in this post
after I picked up his TK Legacy M Go Blue auto. The QB/HB played from 1949-51 and apparently had the power of levitation. I could be wrong, but that building in the background looks a lot like what would become Yost Ice Arena, home of the hockey team. This is just a really cool vintage card all around.
Just a few posts remain as I need to cover several more baseball PC guys and then some football hits, so watch for those!