My latest pickup from eBay is a rare Michigan alum in a 2013 baseball set:
This is Clayton Richard's 2013 Topps Heritage Venezuelan Black Back insert. This is my first 2013 Heritage card of either Michigan Baseball player in the set (J.J. Putz is the other) and happens to be the tougher insert instead of the usual base card. I got some mixed signals on how rare these were while reading through box breaks on Blowout, but I found a happy medium of a potentially tough find for a not-too-ridiculous price ($4.75 delivered). I say potentially tough because, while these aren't numbered, considering the entire 500-card set is paralleled, it could be quite difficult to pull a specific player. I guess time will tell, but for now I'm happy that I can already check this one off. Also, it's my 56th IHAS Richard card, which is cool.
The 2013 Heritage set is pretty nice as a throwback to the '64 set. One of the features they decided to incorporate this season was that year's Venezuelan parallel set. According to
baseballcardpedia
, the backs remained in English, but the parallel featured a black back and a smaller overall set size. You can see the difference here: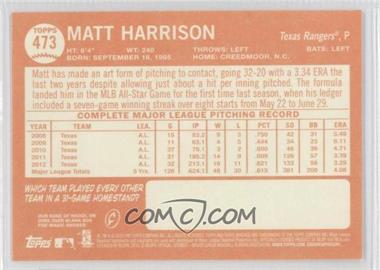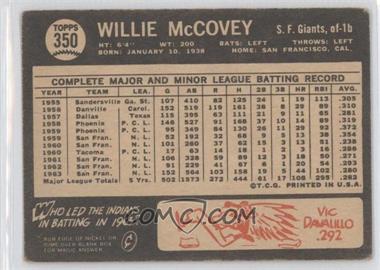 The first scan is Matt Harrison's 2013 Heritage back while the second is Willie McCovey's '64 Venezuelan. I feel like this is possibly one of Topps' more worthwhile parallels because one, it's a nice call back to Topps history, plus it's not some throwaway one-per-pack "the border is slightly different" kind of card. While you can only tell you've got the parallel by looking at the back, it's still a nice enough idea. I'm not sure how rare they are, and I wouldn't want to be the guy trying to put the entire set together, but I'm fortunate that I've already grabbed one of the two I need for my PCs.
Stay tuned for another eBay pickup shortly, plus some trade stuff, then more COMC pickups, this time from 2013!