If you follow my blog My Sports Obsession, then you've already seen this first card, but since he was a Wolverine, I'm going to show it over here as well.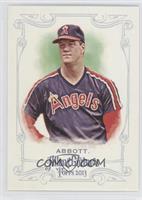 2013 Topps Allen & Ginter's
I picked up this Jim Abbott for $.50 when I picked up a handful of last years Allen & Ginter's. It's an Angels uniform which isn't even in my top 2 for him, I'd prefer to see him in the maize and blue of the Michigan Wolverines or the Black and White of the Chicago White Sox. This is my 26th card of the relatively new collection.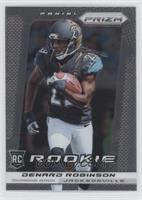 2013 Panini Prizm
I also grabbed this Denard Robinson for the Jacksonville Jaguars, whom I actually got to watch a bit last weekend since they played the Colts. It doesn't hurt that I only paid a quarter for it as well. This is already my 11th card of the really new collection.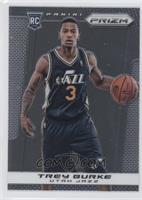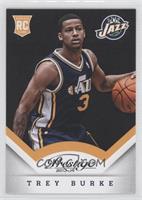 2013-14 Panini Prizm 2013-14 Panini Prestige
I grabbed my 1st and 2nd card of the Trey Burke collection. I figured this collection might be a little harder to get cards on the cheap since he had a pretty successful rookie campaign. I grabbed them both from the same seller as the Tim Hardaway jr card below and paid $.31 for the Prizm and $.28 for the Prestige.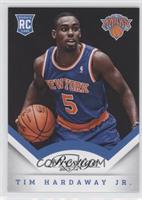 2013-14 Panini Prestige
This is only my 2nd card of Tim jr but as with the Denard Robinson collection and Trey Burke collection above, it's a really new collection. I grabbed this Panini for $.32 which is great because I don't even collect NBA cards so I hate paying a lot for the few player collections that I have from that league.

2013-14 Panini Court Kings RC Jumbo Jersey Art Nouveau /325
Even though with jerseys and autographs I put a higher bid than the others, I still only put $3.04 as a max bid. So I was shocked to win this and even more shocked that I won it for $2/shipped. Obviously with this new collection, it is my first relic of Tim Hardaway jr.
That's all I have for today, look for my daughter and I in the stands this coming Saturday as we start our march for a Big Ten Championship. It will be my daughter's first game but not first time at the stadium. She's excited.
I did find it ironic that the tickets for the game show these 2 considering 1 of them will be named the quarterback come Saturday.